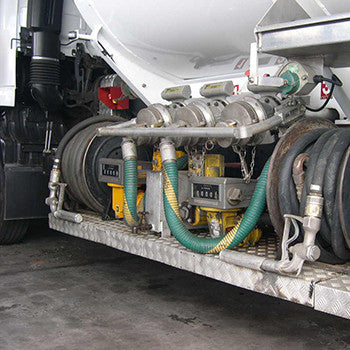 Verifying bulk flowmetering systems - volumetric method - ONLINE & FACE-TO-FACE DELIVERY OPTIONS
73200

(includes shipping and handling)
---
---
IMPORTANT INFORMATION FOR NSW BUSINESSES
As an Investment NSW's Boosting Business Innovation Program partner, NMI is offering

 
NSW businesses a subsidy of 75% of the course value, up to a maximum of $1,100 per participant, 
for up to 4 participants from one business.
Contact training@measurement.gov.au for more details

 

PRIOR TO

 

enrolling. Other

 

conditions

 

apply. 
Please note, a tax invoice will automatically be emailed to you after the credit card payment goes through. If you don't receive it, check your Junk inbox. Do not tick the tax invoice button if paying by credit card. For those who require an invoice to make a payment, please choose the relevant option after checkout.
This course explains the test procedures required to verify bulk flowmetering systems using volumetric methods.
ONLINE DELIVERY session times as follows:
Day 1:
Session 1: 09:00 - 12:00 (inc short break for morning tea)
Day 2: (including lunch break and time to complete self-paced learning activities between both sessions)
Session 2: 09:00 - 12:00 (inc short break for morning tea) | Session 3: 13:30 - 16:30
FACE TO FACE training is a one-day course (9 am to 5 pm)
Knowledge and skills
The course will provide you with the knowledge and skills:
to understand the role of trade measurement within the national measurement system
to analyse the bulk flowmetering system's operating environment to determine how it could impact on its performance
to identify sources of any possible operational error
to verify a bulk flowmetering system using volumetric methods in accordance with the test procedures
Topics
The topics covered include:
Australia's measurement system
equipment required
visual inspection
test procedures using volume measures and master meters
Further information
ONLINE PARTICIPANTS: Webex connection test will be arranged for the day before training. Information will be emailed to you by our trainer / training coordinator.
Training materials will be emailed and/or posted to the address in your enrolment. Please provide a residential address if you are working from home. Alternatively, an address that can ensure materials will be delivered safely. 
FACE-TO-FACE PARTICIPANTS: Training delivery is subject to participant numbers. A confirmation email will be sent to each participant 2 weeks prior to the course date. We suggest you book your travel arrangements after receiving this course confirmation email.
For more information contact +61 2 8467 3796 training@measurement.gov.au.
or
View more Training and Assessments.