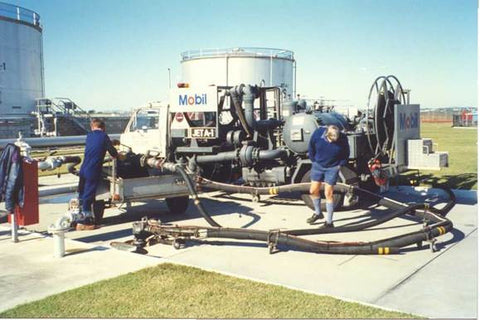 Complex Liquid Measuring Instruments
68800

(includes shipping and handling)
---
---
Discounts apply when purchasing more than 1 item in the same skill set - (per person only) Does not include Anhydrous ammonia.

(30% for 2, 40% for 3)

Only verifiers deemed competent and registered by NMI may verify instruments used for trade. Recognition kits (RK) assess your competence against performance criteria related to your work. These performance criteria are set out in units of competency. Successful completion of a recognition kit will lead to the awarding of a Statement of Attainment which will allow you to be registered by our Licensing Section as a verifier.
Read the Recognition Kit Instructions for Verifiers and Weighbridge Operators (PDF) and ensure you have practical experience that allows you to generate evidence related to test reports and transaction records.
NOTE: All kits submitted from 1/4/2021 include mandatory skills assessment. Evidence of your skills in verifying instruments can be provided by an in-person observation with an NMI-appointed skills observer. For more information on this part of the assessment process, and these options, please read the Instructions for observation assessment and instructions given in the kit.
Download the checklist when submitting kits to the NMI Administrator. All RK submissions must be accompanied with a completed checklist. 
The 5.2 RK is a fillable form. Download and complete this recognition kit.
The 10.1-10.2 RK is as a fillable form. Download and complete this recognition kit.
Please find the Useful Web links for verifiers document for your reference. 
The 5.3 Anhydrous ammonia RK is a fillable form - Download and complete this recognition kit. 
Instructions:

                          DO NOT ENROL UNTIL ADVISED TO DO SO

Once you have your completed recognition kit, submit it to the NMI Administrator at nmiadministrator@measurement.gov.au, along with your checklist and supporting documents. You will be advised if you are ready to enrol and pay by credit card. Do not tick the tax invoice button if paying by credit card. A tax invoice will automatically be generated and sent to the email address provided.
For those who require an invoice prior to making payment, choose the relevant option, after checkout, when you are instructed to enrol by the NMI Administrator. 
When we receive confirmation of payment we will process your enrolment, send you a confirmation email and your completed recognition kit will be assigned to an assessor.
Your assessor will contact you to discuss your kit and arrange an interview (and observation if needed).

 

 
Your assessment may be cancelled if you have not completed all elements of your assessment within six months from enrolment.
Any refund applied due to enrolment changes will be prorated against the number of instrument subclasses assessed in a single skill set.
Further information
Please contact the NMI administrator in the following circumstances if you:
are applying for assessment for subclass 5.3 anhydrous ammonia measuring instruments
need assistance in understanding the requirements for compiling your kit.
Email: nmiadministrator@measurement.gov.au
Tel: 02 8467 3796
View more Training and Assessments.
NMI is a registered training organisation (RTO code 91419).