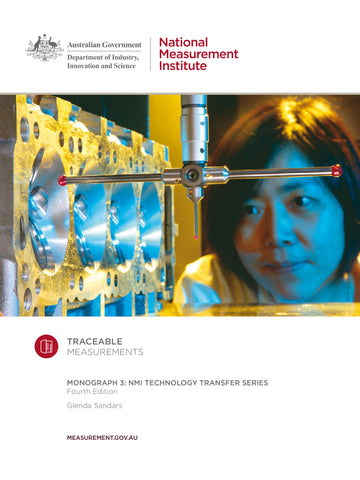 Monograph 3 Traceable Measurements
3400

(includes shipping and handling)
---
---
(2005, fourth edition) Glenda Sandars, 26 pp
The monograph gives an overview of the measurement chain that is used to ensure geographic and temporal standardisation of measurements. It details traceability from SI units through the various levels of physical standards to the working instruments used in measurement and testing procedures. Finally, the monograph explains why traceable measurements are the foundation of quality, conformance and international trade.
Please note, a tax invoice will automatically be emailed to you after the credit card payment goes through. Do not tick the tax invoice button if paying by credit card. For those who require an invoice to make a payment, please choose the relevant option after checkout.
For more information contact +61 2 8467 3796 or training@measurement.gov.au.